Balmoral Advisors has successfully completed seven transactions between December 2022 and April 2023, despite challenging market conditions. This achievement reflects our firm's commitment to our clients and our ability to effectively navigate complex transactions across various industries. Our proven track record of leveraging perseverance, industry insight, and trust to achieve success how cases our unwavering dedication to our clients.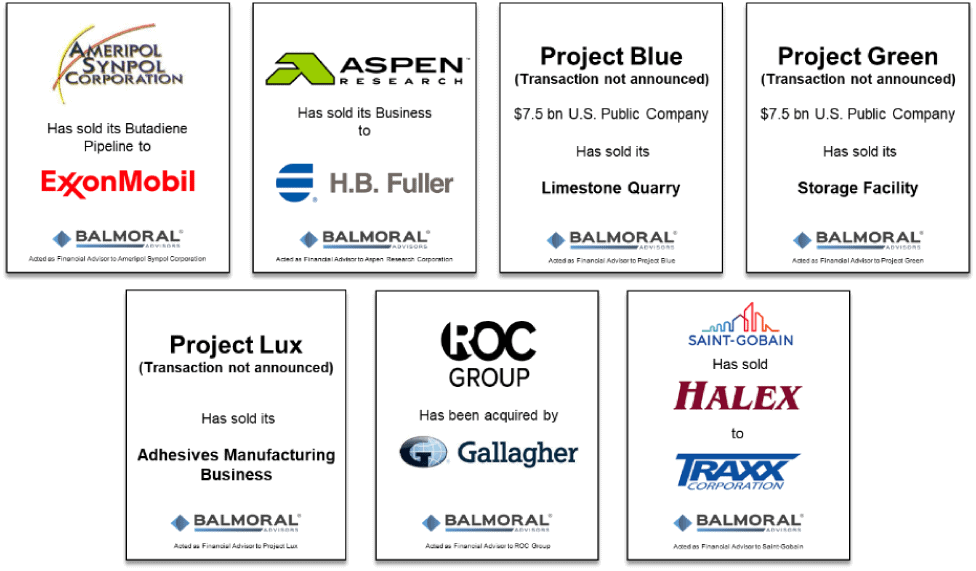 In navigating the complexities of any transaction, perseverance is critical. At Balmoral Advisors, we are committed to seeing each deal through to completion, no matter the challenges that may arise.
Deep industry expertise and nuanced understanding of the ever-evolving business landscape enable us to provide insightful and strategic guidance tailored to each client's unique needs. Having this knowledge and experience allows us to effectively communicate the value of an opportunity to potential buyers. By identifying and reaching out to the right buyers and positioning the deal in the best possible light, we ensure that our clients achieve the best outcome for their transaction.
Trust is a vital element in any successful deal. At Balmoral Advisors, we prioritize building trust and credibility with all parties involved in a transaction. We maintain open lines of communication and demonstrate a commitment to transparency and honesty, creating an environment where everyone feels comfortable working together towards a shared goal.
Our team of experts possesses the necessary skills and experience to navigate a broad spectrum of transactions, including those that are highly complex, with ease and proficiency. Contact us today to learn more about how we can help you achieve your goals.